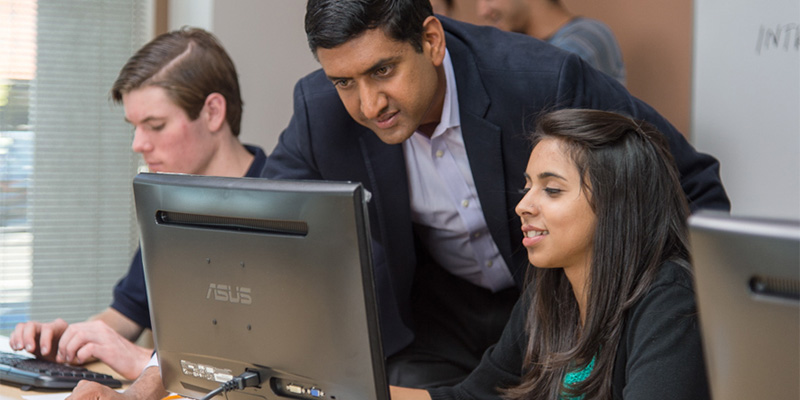 In my first term, I co-sponsored Senator Bernie Sanders' bill, the College for All Act, to make public four-year colleges and universities affordable for all. I believe we need to educate the next generation to complete in a global economy. The bill would eliminate tuition at four-year public colleges for families making less than $125,000 a year, roughly 80%. The bill would also make community colleges free for all Americans, as well as work to reduce student loan debt. The interest rate for new borrowers would be halved while current borrowers could refinance to the new rate. This would provide relief to those shackled by student debt and prevent current and future students from facing unreasonable financial burdens.
I also know we need to educate the next generation to compete in a global economy. The platform below is based on my conversation with parents, teachers, and education experts in our community.  As a member of Congress, I continue my fight to:
Prioritize local, California students for admission at the UCs over out of state students.
Support increased funding for K-12 education; including programs for special education, music, art, upgrading technology, unfunded mandates, and Head Start reimbursement rates.
Move away from high-stakes testing and support a curriculum that fosters critical thinking, collaborative learning, and creativity through art and music. Encourage students to become lifelong learners and develop 21st century skills by engaging in project based learning that is age-appropriate and relevant to the real world. 
Support quality early learning opportunities by passing legislation on universal preschool for our most vulnerable students to ensure reading at grade level and math fluency by 3rd grade.
Support a balance of local and state control accountability that encourages collaborations among key stakeholders including parents, teachers, and administrators. Elevate the teaching profession with more teacher training programs at low cost and increase salaries. 
Promote STEM and STEAM curriculum. Focus on technology, science and creativity for all students, share job opportunities in the STEAM fields. Encourage and support girls and under-served groups to enter the field.