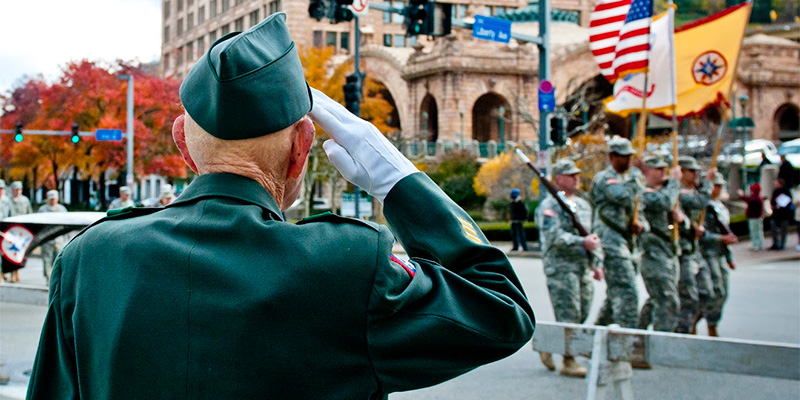 Our nation has been at war for over a decade, and we are all indebted to the men and women who served and continue serving in Iraq, Afghanistan, and other areas around the world. From enlistment onwards, it's critical that we guarantee our personnel the resources and training necessary to be effective in the military, as well as in civilian life. Too many veterans have difficulty reintegrating to a life outside of service – oftentimes going without necessary medical care and proper assistance when applying for jobs. As we continue to untangle ourselves from conflicts abroad, it's important that we recommit ourselves to supporting our veterans.
Expand job training and retraining programs. I've talked to many veterans in the Bay Area who have had a difficult time finding employment after returning home. In many cases the certifications that service members receive in the military don't translate to private sector jobs. By giving these certifications standing in the civilian sector, we can match veterans to job openings for which they are already well prepared. Additionally, the government has an imperative to increase our investment in job training and retraining programs for veterans through private-public partnerships with community colleges and companies.
I'm proud to have my bill, the VALOR Act, signed into law during the 115th Congress. By creating a more efficient process of hiring veterans, more companies will now be able to grant apprenticeships for those who served without having to deal with burdensome administrative hurdles. By training veterans for 21st century jobs, they are able to transition back into civilian life without having to worry about ending up jobless. 
I support expanding the Veterans Retraining Assistance Program (VRAP), an initiative through the Department of Veterans Affairs that grants unemployed veterans up to 12 months of paid benefits to retrain in a field where they can find employment. Unfortunately, the program is limited in scope. We need to expand the initiative so that all out-of-work veterans can utilize the retraining.
Create more jobs and streamline the employment process. I support offering a tax credit to businesses that hire veterans, which will incentivize more companies to look to veterans when making hiring decisions. Additionally, the federal government should expand its outreach efforts to companies to encourage them to post job openings on Veterans Job Bank, a central source where veterans can search for employment opportunities.
Increase training opportunities for veterans to become first responders. Many of the skills one learns in the military – including the ability to work in teams and in high stress environments – are critical to police officers and firefighters. Those careers are natural choices for veterans, but they need more help getting the necessary supplemental training. The Department of Justice already commits grants to two programs, Vets 2 Cops and Vets 2 Firefighters, which assist veterans interested in pursuing those careers. The funding for this program should be increased, and metrics should be set to account for and grow the number of veterans the program is able to help transition to these careers each year.
Improve health care services for veterans. We currently have a mental health crisis among our servicemen and women – one active duty members takes his or her own life almost every day, and one veteran does so almost every hour. We must fulfill our commitment to our service members by providing them with the care and counseling they need. This includes improving training for health care professionals about how to recognize and treat medical problems such as post-traumatic stress disorder, traumatic brain injury, depression, and other combat-related issues.
I also believe that we can better leverage technology to help veterans receive the health care they need. The VA's continued reliance on paper record keeping has caused the backlog of veterans' claims to grow exponentially in recent years. By digitizing these records we can ensure that our veterans get the care they deserve in a timely and effective manner.
We should also incentivize the Department of Veterans Affairs (VA) to increase its telehealth capabilities. Many veterans do not live in areas where they have easy access to health care facilities, or feel uncomfortable going to medical centers. Technology allows veterans to meet with primary care physicians and specialists without leaving their homes. Already, efforts to increase veterans' remote access to medical professionals and services have decreased inpatient bed days by 58% and admissions by 38%.
Increase support for military families. It's not only veterans who bear the cost of service – military families also make innumerable sacrifices to keep us safe. Many military spouses frequently move from one region of the country to another as their spouses are assigned to new duty stations. Additionally, military children who move when a parent is reassigned face difficulties transferring records, securing space in courses, maintaining extra-curricular activities, and completing required testing on time.
While we expand support for service members and veterans, we cannot forget about their family members. We must prioritize expanding employment and career development opportunities for military families, help employers create military family-friendly workplaces, and encourage schools to become more responsive to students with one or more parent in the military.